Our office only has one tax preparer, Anita Simpers EA, so our tax prep service is very limited. Professional tax preparation takes time. If you are looking for rapid, fast, quick…there are other tax firms that handle speed. Enrolled Agents are tax code experts. Our job is to utilize the tax code to benefit your unique situation.
If you have a quick question, want to discuss your tax documents, or your tax return, please click on the button to schedule an appointment.
Before beginning work on ALL tax returns, we need a signed Engagement Letter and completed Basic Information Sheet. Please review the Tax Document Checklist to ensure you have all your documents and then send/drop off all the documents at one time! Make sure you have received everything before you send. The exception is Forms K-1 that always arrive late.
Getting your tax documents to us – 4 ways
1) CONTACTLESS drop off at our office. You may use our drop box (bear left up the driveway) close to the sidewalk or (bear right) in front of the office. If you choose to use the drop box, please place your documents in a sealed envelope with your telephone number on the outside of the envelope.
We have a no click policy, so we do not click on email attachments in order to keep your tax data safe. Emailing tax documents exposes you to scammers, hackers and identity thieves. We have two ways to send your tax documents to us safely and securely.
2) VERIFYLE – Upload your documents using this secure encrypting service, with six layers of security against any potential attempt to hack your information. This is also a great way to send secure messages to us. Click here to access:
3)SECURE FILE PRO – Upload your documents using our secure portal, which many of you used last year. If you used SFP last year, just log in and upload your documents. If you did not use SFP last year, send us an email and we will send an invitation to create an account. If you forgot your username or password, go to Secure File Pro to reset. Click on the Secure File Pro tab above.
4) You may mail to our office. Please use a trackable delivery service (we like Priority Mail and if you schedule online, tracking is free) and mail to: Anita C Simpers EA, 199 Little Elk Creek Road, Elkton, MD 21921.
We want to thank our clients for their trust and confidence throughout the years.
Due to an effort to help lessen the transmission of the Coronavirus, we have made the decision to keep the office closed to the public.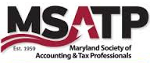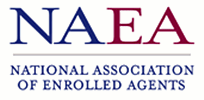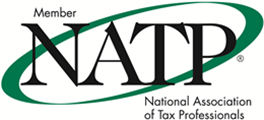 ATTENTION:
March 17th – All tax documentation must be received for us to guarantee an on-time filing. It is possible for us to received documents after this date and still complete the tax returns on time, we just cannot promise it. If we do not have the required documentation to complete your return, an extension will have to be filed. An extension only allows extra time to file not PAY. If you estimate that you will have a balance due, that amount must be paid before the tax deadline.